Classification Setup#
Mailytica's Classification Setup offers various methods to classify messages. You can choose from keyword detection to AI models, depending on your specific needs.
To get started, you need to have already created a topic as explained in the Add a New Topic section. Then, in the Edit section of your topic, select Classification Setup from the top tab bar.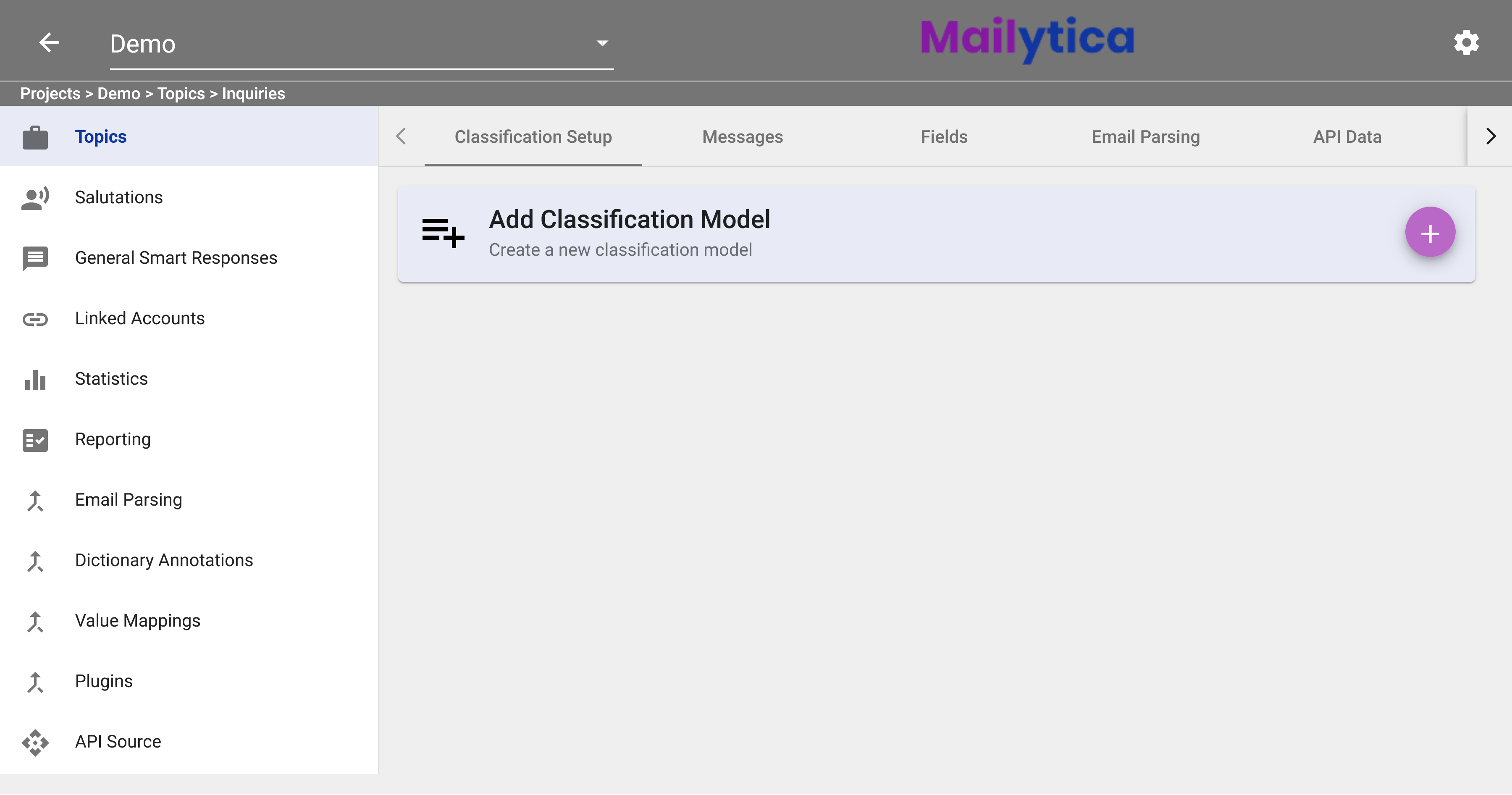 Click on the button to add a classification model. A new screen will appear with all the classification options for your topic.